Oven Roasted Kale Chips with Cranberry Vinaigrette
Posted on

February 11, 2016

in Uncategorized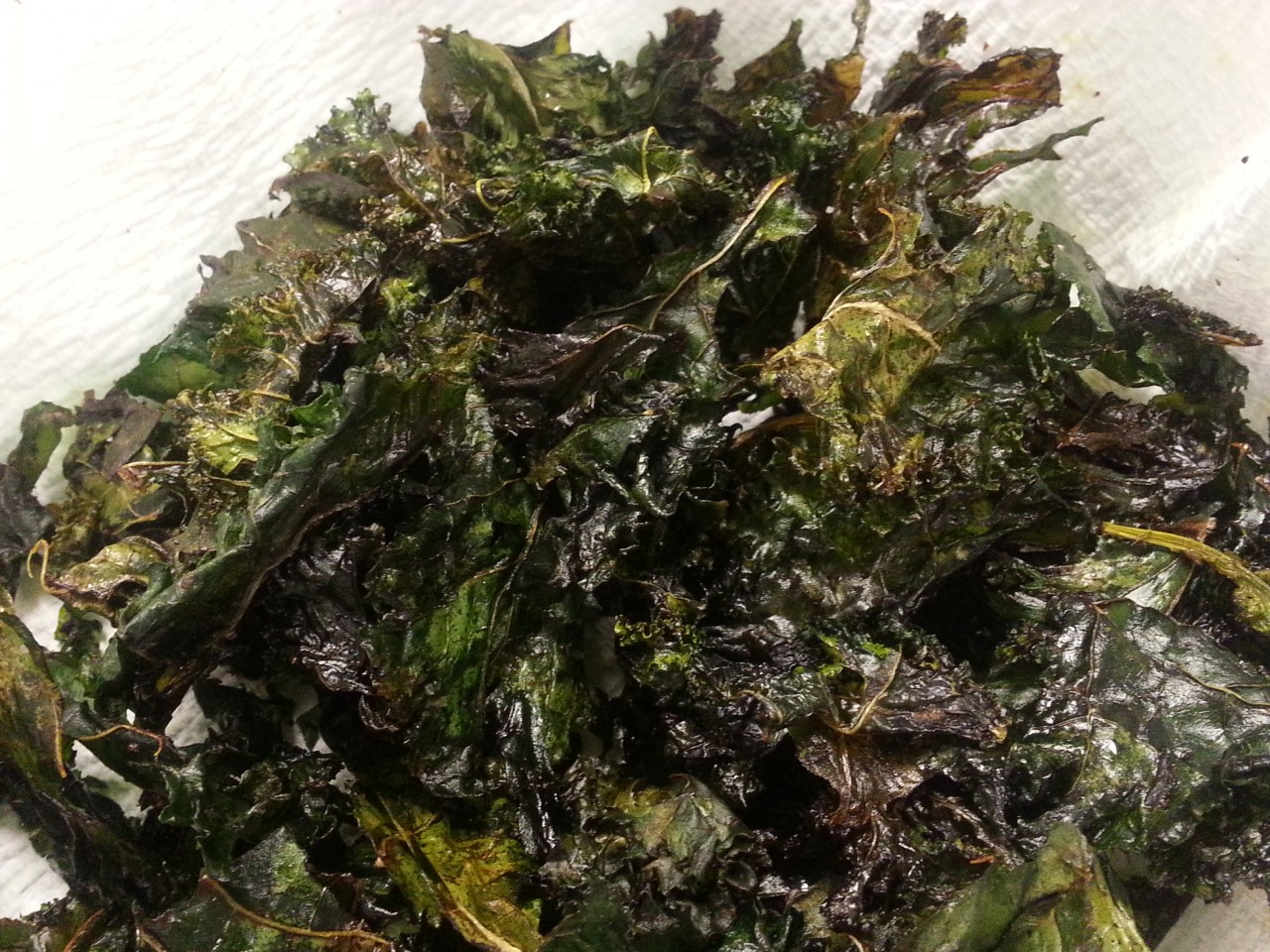 These healthy snacks have the same crunch of potato chips with none of the guilt and just salty enough to satisfy the craving. Quick, easy, inexpensive and OH SO GOOD for you. Note the cooking time is for one sheet - you may have to do several batches.
Servings

2-4-6

people

Prep Time

20

minutes
1

Bunch

kale

2

Table Spoons

Snell House Cranberry Vinaigrette

pinch

sea salt

optional
1

Bunch

kale

2

Table Spoons

Snell House Cranberry Vinaigrette

pinch

sea salt

optional
Preheat oven to 300 degrees

Cut the leaves of the kale away from the tough rib. Discard the rib and tear the leaves into potato chip size pieces. You'll notice the shape of the leaves lend themselves to a natural place to tear (at the indent - like oak leaves)

Place the leaves in an extra large bowl with enough extra room to toss the leaves in. You may need to do this in two batches if your bowl is not big enough.

Pour the vinaigrette over the leaves and with your hands toss lightly to ensure all the leaves are lightly coated. As the leaves curl, open them up to make sure all surfaces are lightly coated with the vinaigrette. You can add a little more vinaigrette if needed, but it's important that they not be too wet or they will not crisp up in the oven.

Lay the leaves in a single layer on a large baking sheet. I tried my stone and discovered they crisp better on a non-stick metal sheet.

Place in the oven on the middle rack for 20 minutes or until crispy. You may want to check them after 15 minutes as oven temperatures vary. Normally you do not have to turn the chips, but if any are still soft after 15 minutes, it's good to turn them over for the final 5 minutes.

Remove from oven add a light dusting of additional sea salt if desired and place in a paper towel lined basket. Prepare the next batch for the oven right away because the first batch (at least in my house) disappears before I can get a second batch baked.
Be careful not to over cook it as this will result in a burned and bitter taste.
Be sure you don't over dress the leaves or over work them as they will not crisp up well.
These keep extremely well for weeks in an air tight container. They do not need to be refrigerated.
Subscribe To Our Newsletter
Join our mailing list to receive the latest news and timly recipies.