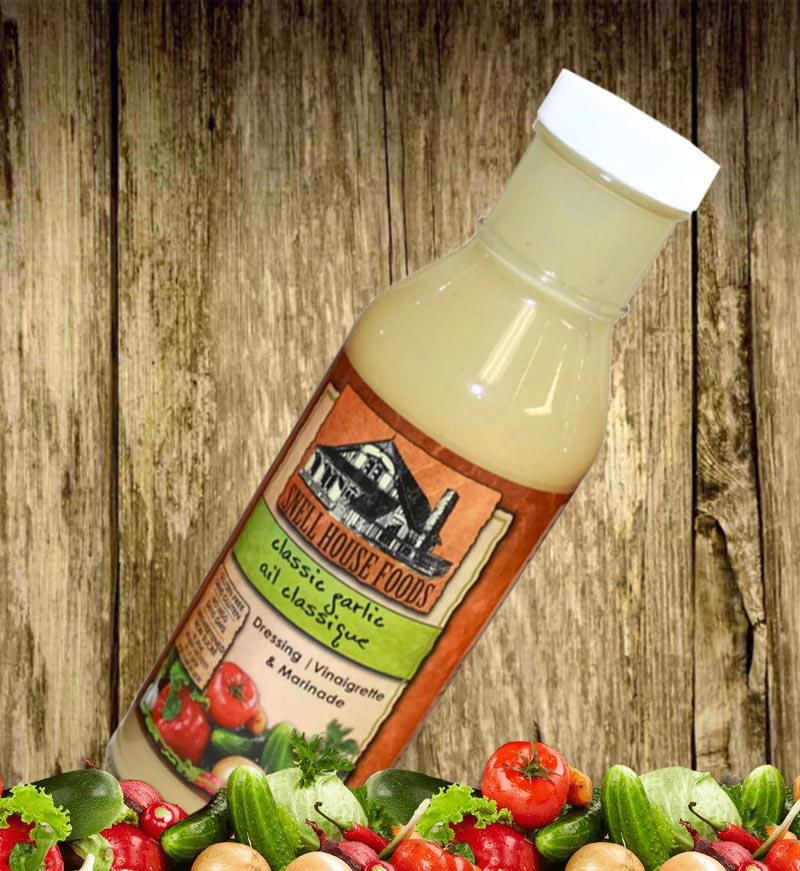 T
his is the one that started it all! 
Our signature Classic Garlic salad dressing is thick and creamy and an instant hit with anyone who tries it. While it is ideal on salads and raw vegetables its real garlic bite goes great on chicken, pork and fish, steamed vegetables, pasta, rice and roasted potatoes. This dressing is probably most famous as "the one the kids love" or "the one that makes kids eat vegetables." It's made with fresh squeezed lemon juice, fresh garlic and lots of love. A great Ceasar flavour without dairy, meat or fish products.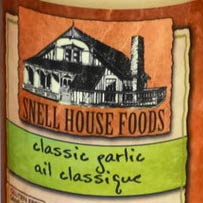 Sunflower oil, distilled white vinegar, granulated garlic, egg yolk, fresh garlic, sea salt, fresh lemon juice, granulated onion, mustard powder, herbs and spices.
Talking About Classic Garlic
In this week's CSA allotment from Rochon Gardens we received your Garlic salad dressing….and I have to tell you, that in the past 3 days we have already used up half a bottle. What a great accompaniment to the fresh greens and veg from our allotment. Gee this stuff is amazing!!! I am so glad this was included in our "Eggs and More" and I look forward to purchasing more

Karen